NaNiNaX
Bangkok Traveller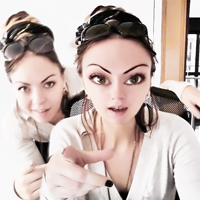 Hors ligne

Inscrit le: 25 Juil 2007
Messages: 1 989


Localisation: au bagne !

Posté le: Jeu 28 Avr 2011 - 10:18    Sujet du message: 30.04.11 - Get Mashed or Die Trying Tour

---

Citation:


London's underground music scene is coming to Paris !
Get ready for some mind blowing fresh new sounds, live sets, Dj's and MCs :
Senseless records, Contact Play, Bahia and Ben 9mm are killing it on stage every night,
the tour is hitting Paris one last time before driving back to Londonium,
it's the last gig of the tour so dont miss it !


- SASQUATCH (Senseless) ----London
> Dubstep / Garage / Electro
LIVE SET
Very talented and versatile , he has worked with Sizzla, Max Romeo, Foreign Beggars, Warrior Queen and YT for a string of killer EPs.
http://soundcloud.com/squatchsenseless
http://www.myspace.com/footandmouthflow


- GHOSTTOWN (Senseless / Dented records ) ----London
> Hip Hop / Grime
LIVE SET
Worked with Foreign Beggars, Guilty Simpson, Phat Kat, Badness, Jehst, Stig of the dump....One of Uk's most rated Grime / Hip-hop Producer.
http://www.myspace.com/backwardbeeps


- CONTACT PLAY ----London
MCs Jam Baxter, Dirty Dike, Ronnie Bosch, Mr Key,
Ed Scissor Tongue and DJ Sammy.B
> Live UK Hip Hop
On tour now promoting their debut Album ''Champion Fraff'' released in 2010 and Jam Baxter's solo album ''Rinse out Monday / Spack out monday ''
(Double CD) released soon after.
http://www.myspace.com/contactplay


-BAHIA ----London
>LIVE Soul / Hip Hop
Bahie moved from Sweden to London 3 years ago and is now one of London's best Femcee.
Her style is a special blend of soul and hip-hop, so far she has been collaborating with Contact Play,
Naive and Ben 9mm on many hip-hop tunes and she is now preparing her own album.

-Ben 9mm ----London
>Special exclusive DJ Set
Dubstep / Garage / Electro / Breaks
Well known for his techno/hardcore productions,This time ben will perform a special
exclusive DJ Set mixing Dubstep with Garage, Electro and Breaks.

+ Special Guests from Paris !!!


Concerts / Dj's / LiveSets / OpenMic A PARTIR DE 18H
Jusqu'a 23H

LA MIROITERIE
88 rue de Ménilmontant 75020 Paris


_________________
...j'ai rien dit...